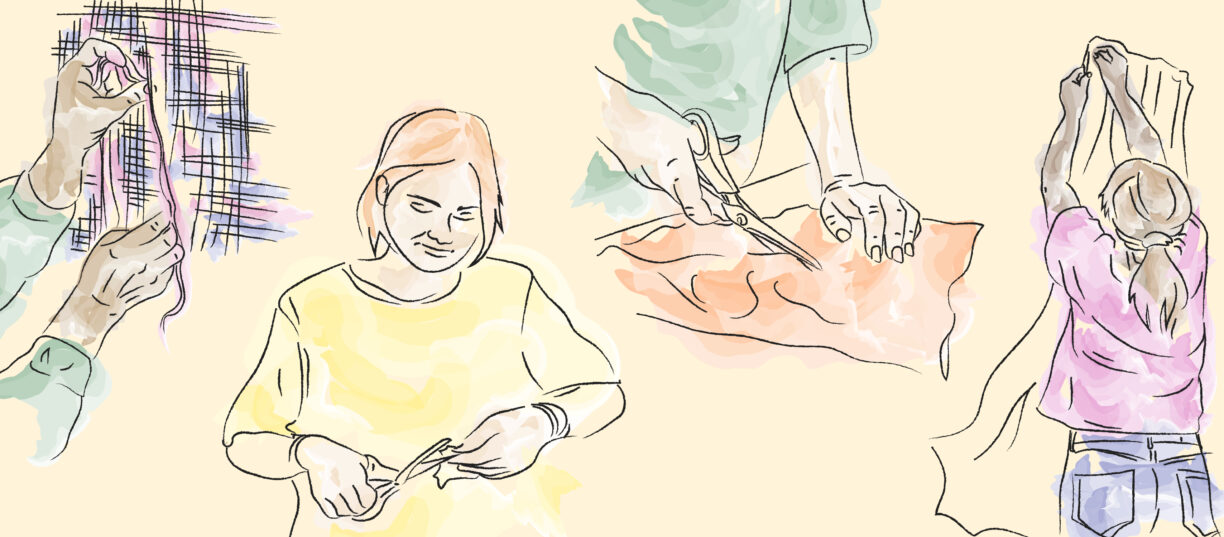 Summer workshops
28 june – 12 august
13.00 hs
Summer has finally arrived at Havremagasinet!
During this year's workshops, we will create a large public artwork together. During six weeks one can build and adorn Havremagasinet's facade and fence with hand-painted, woven fabrics. It will be like a big patchwork where each fabric piece carries significance and meaning. If you have any fabrics at home that you no longer want, bring them to us and it can become part of our collective artwork!
What happens when we all create based on the same words: What different relationships do we have with these words, and what does it mean to us? What happens when we all come together and create based on the same words? Can we discover something new about others and ourselves?
Come to Havremagasinet and contribute to a collective art piece! The activity is intended for the whole family: a great opportunity to create together across generations!
Admission fee: Adults pay 50 SEK. Children are free!
Note: There will be no summer workshop on August 2nd!