AUTUMN
OPENING Hours
FROM AUGUST 30 ONWARDS
WE HAVE FALL OPENING HOURS.
WED-SUN 12.00-16.00
THURSDAY 12.00-19.30
21 september
DUE TO A SPECIAL EVENT ON THURSDAY, SEPTEMBER 21, WE WILL BE CLOSED IN THE EVENING.
THE CAFÉ WILL STOP SERVING FROM kl. 15:00.
WE THANK YOU FOR YOUR UNDERSTANDING.
C

ollective is this year's theme at Havre- magasinet. What contexts, histories and conflicts we need to put into dialogue? And how can we, by being in the commons, build a world where many worlds fit?
Visit us
Welcome to Havremagasinet Länskonsthall Boden! We are Norrbotten's region public art gallery, presenting a broad local and international contemporary art program with a cultural and historical background.
Click here
Café
We offer you a nice and relaxing moment to sit down and enjoy something tasty before or after your visit to our exhibitions.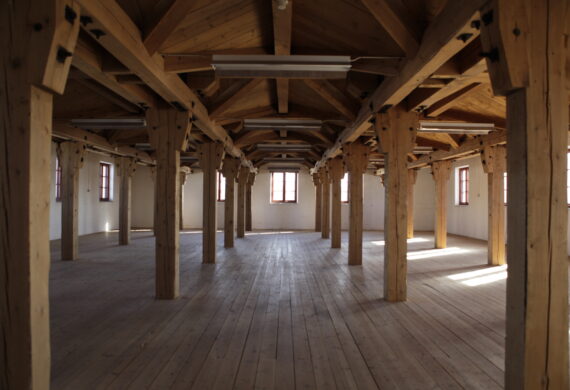 About
US
Havremagasinet Länskonsthall Boden – one of Sweden's largest spaces for contemporary art. A building with 3600 square meters at your disposal creates unique opportunities to meet and engage with art. In addition, our exhibitions address some of the most pressing issues of our time.
Read about
Newsletter
Would you like to receive information about our exhibitions and programs directly in your email? Subscribe to our newsletter!